Dr. Elizabeth Hénaff is a computational biologist with an art practice. Her academic trajectory started with a Bachelors in Computer Science, followed by a Master's in Plant Biology (both from UT Austin) and a PhD in Bioinformatics from the University of Barcelona.
At the center of her work is a fascination with the way living beings interact with their environment. This inquiry has produced a body of work that ranges from scientific articles in peer-reviewed journals, to projects with landscape architects, to working as an artist in environments from SVA to the MIT Media Lab. She has made contributions to understanding how plants respond to the force of gravity, how genome structure changes in response to stress, and most recently has turned her attention to the ubiquitous and invisible microbial component of our environment. Some recent highlights include the design for the bioremediation of a local toxic Superfund site which won a design competition, had a gallery exhibit, and a scientific publication. Her work with the MIT Media Lab led to the development of a novel approach to urban microbiome sampling using honeybees, an exhibit at the 2016 Venice Architecture Biennale, and a curriculum for international workshops. Most recently, she has shown work at the Storefront for Art and Architecture in NYC and the Detroit Science Gallery. She has consistently made the tools – software, wetware, hardware – needed to answer her research questions.

She currently holds an Assistant Professor position in the Technology, Culture and Society department at the NYU Tandon School of Engineering in New York City.
Phoebe Mankiewicz works towards illustrating and developing the connections and disparities between "wild" and "human" ecologies. These differences exist from the microbial, to the global scale, friction between which can lead to significant health impacts for humans and ecosystems alike. With a background in Biology spanning Neurobiology and Invasive Ecology, and a masters in Architectural Science out of RPI, her thesis work in Yale's CEA focuses on ecologically-influenced strategies for indoor ecologies (e.g. air amelioration, microbial biodiversity), and solutions to urban ecological problems (e.g. carbon sequestration, invasive plant control). Developing sustainable human- ecological cycling through directed environmental pressure and invasion in the context of indoor air quality could be a way to use the intersection of plant and human systems towards healthier people and lower carbon budgets at the building scale.
Her long-term goal is to apply her technical, field and laboratory skills, outdoor experience, and familiarity working on interdisciplinary teams to facilitate effective long-term environmental conservation and urban sustainability initiatives for built ecologies.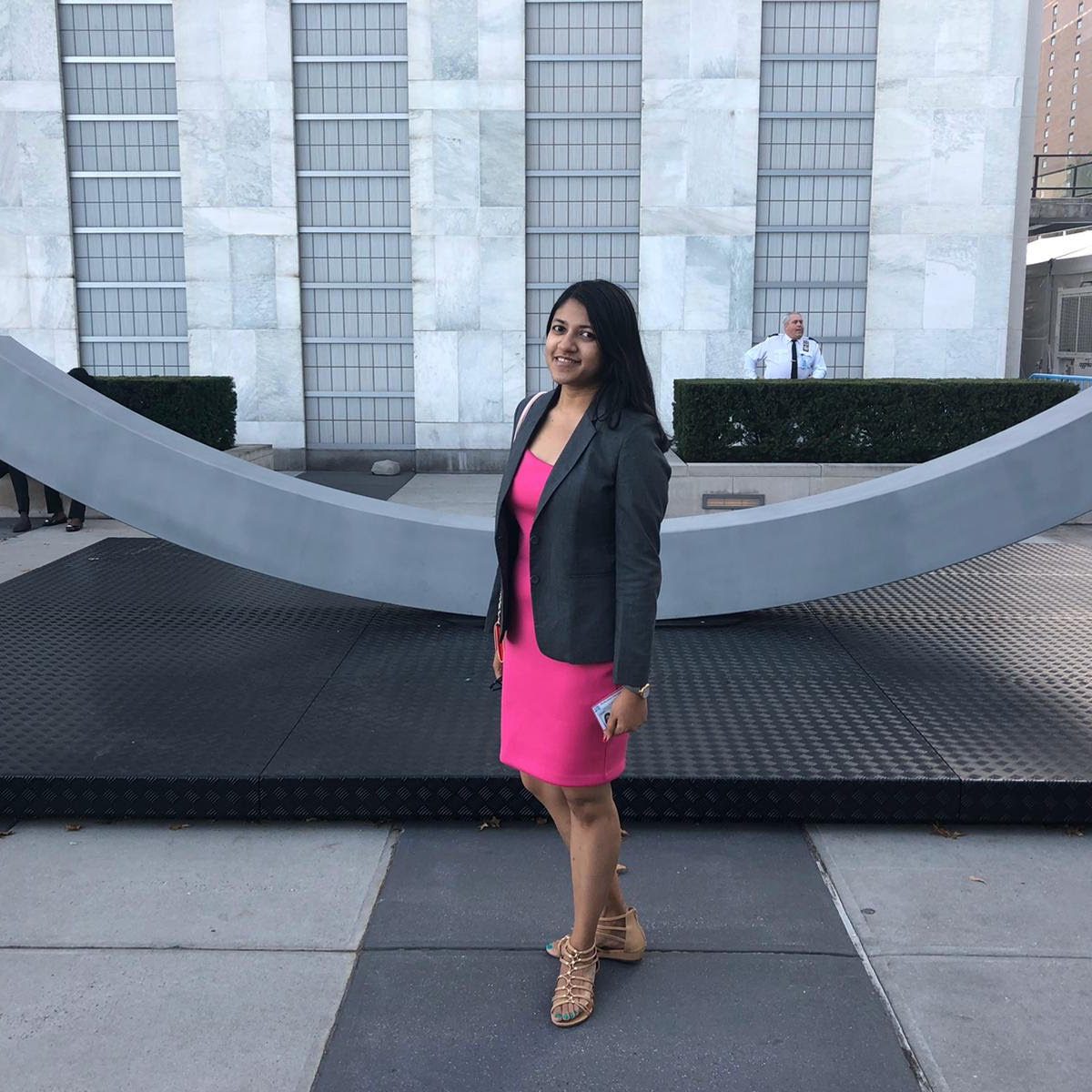 The world is a crazy place with microbes helping us to go through everyday life (and some causing havoc)! 
Chandrima Bhattacharya has been working to understand the relationship between microbes and their roles in the sustenance of various ecosystems. She has a Bachelor's in Engineering from India and has recently graduated with a Masters at Computational Biology from Weill Cornell Medical College. 
Her goal is to understand the fascinating world of microbes by examining the roles of antimicrobial resistance and locate novel bioactive compounds obtained from them, thus comprehending their values in the society.