Multimedia Design Director, Lian Chang, Talks About Designing to Enhance Immersive Experiences at the NYU IDM Speaker Series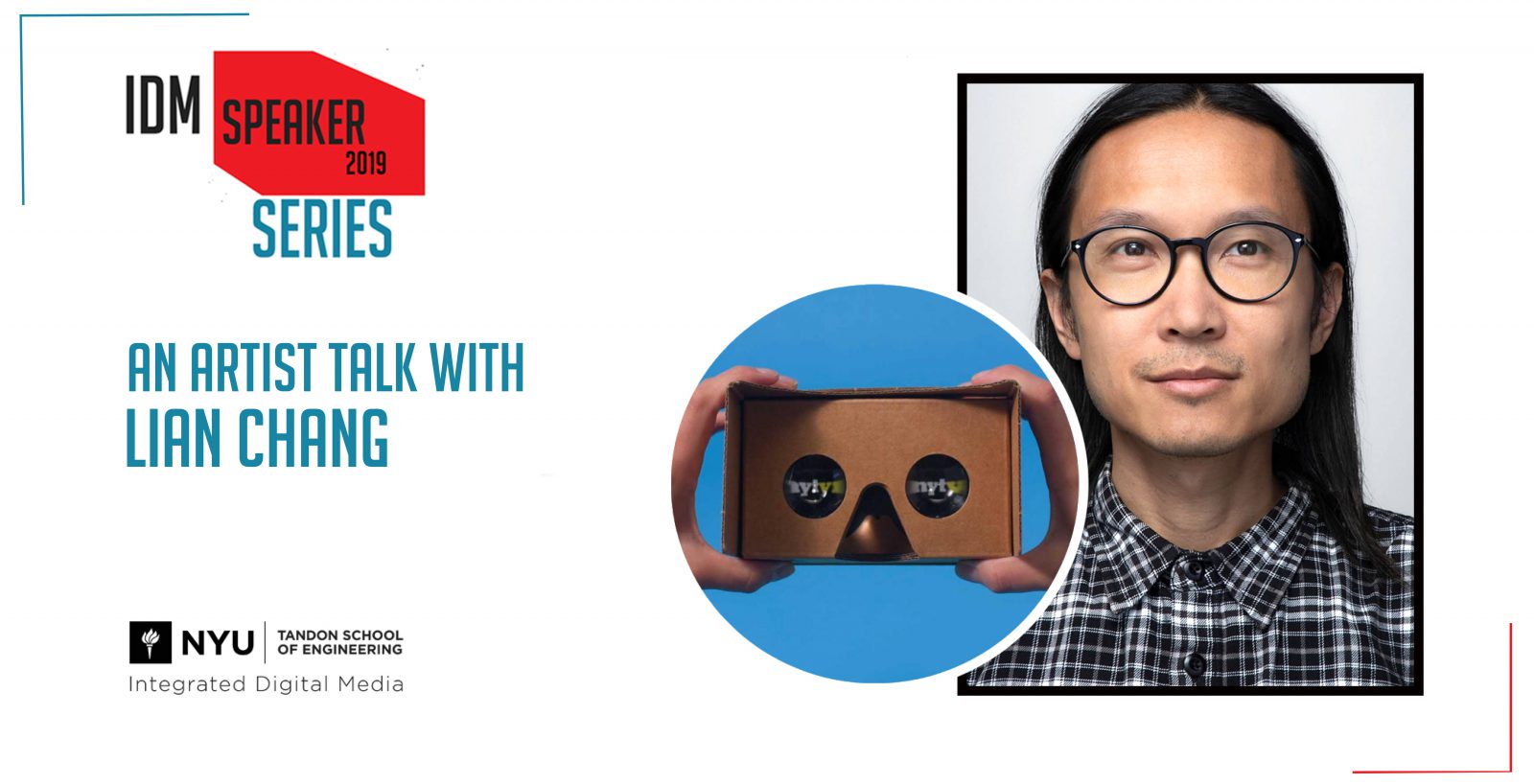 Lian Chang is a Product Design Director for the New York Times. His work provides a holistic product design vision that supports and enhances the visual and immersive aspects of video, audio, V.R., A.R. and photography.
Lian is focused on learning and shaping emerging media in the 21st century with in an institution that values truth, reason and accountability. He has been a volunteer member of Citizens Climate Lobby since 2012, and his past professional and academic work are in the fields of advertisement and architecture.
We're excited to hear what he has to say Monday April 29th from 6 – 7pm in 370 Jay Street 2nd Floor.