IDM Speaker Series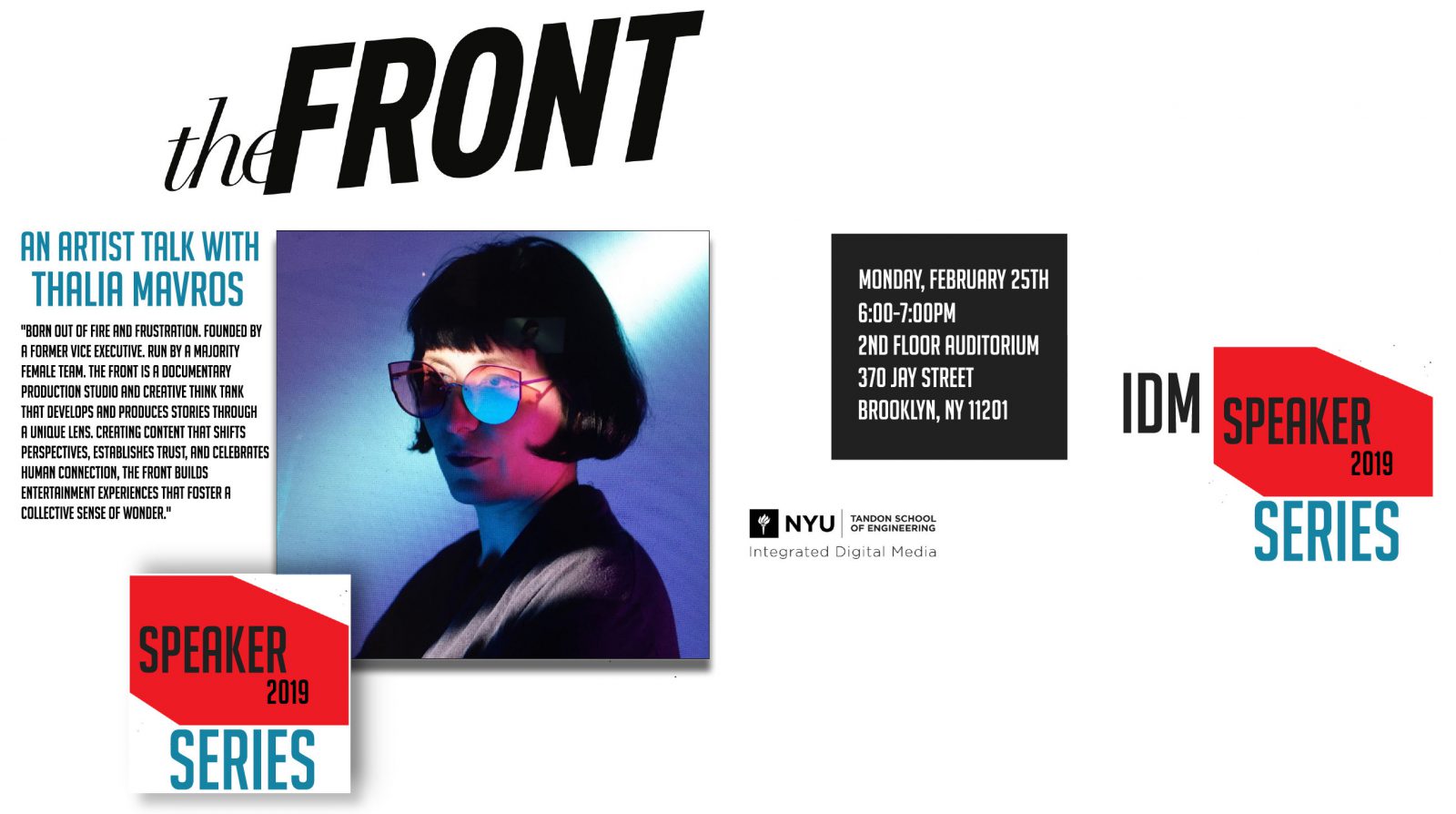 With coordination from our amazing grad students and supportive faculty, we're excited to announce The IDM Speaker Series! 8 different speakers from 8 different backgrounds share their stories of creativity, design, and where they are now.
We're thrilled to start this series off with Thalia Mavros, Founder of theFront. From Fur Seals to Instababies, they collect stories that shift perspectives, establishes trust, and celebrates human connection! We're thrilled to have them!
We'd also like to thank our grad student Samantha for coordinating with Thalia and Jacquelyn Mason for creating the amazing cover graphic.