IDM adjunct faculty Lauren Petty's All Over Everywhere
All Over Everywhere, a multimedia installation and performance by IDM adjunct faculty Lauren Petty and Shaun Irons, will be presented as a live broadcast from Theater Mitu in Brooklyn on May 20 and 21, 2021.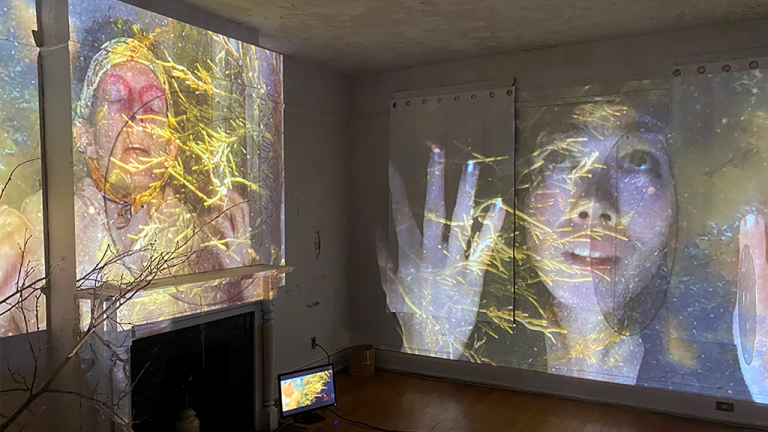 Shifting weather patterns, eroding environments, mutating undersea habitats and organic decay flicker in and out in All Over Everywhere, an interdisciplinary memento mori for our compromised planet – a requiem for what has already been lost as well as a benediction for what remains. Conjuring a live cine-performance through the interplay of otherworldly video, reactive sound, intoned words, movement, technology and spectral glitches, All Over Everywhere is a hymn to the natural world and a response to the anxieties and losses of this past year.
All Over Everywhere will be performed live and simultaneously broadcast. A recording of the performance will be available after the event.
Lauren teaches Still and Moving Images and Ideation and Prototyping